Pre-Opened Clear Poly Bags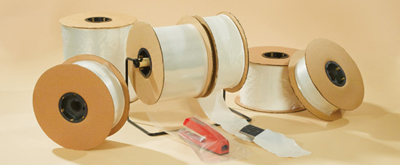 Pre-opened bags on rolls are for use on automated packing machines. Available in clear white front/clear back styles, you'll find 67 stock sizes of pre-opened bags.

Made with tubular construction and a durable bottom seal, these bags have a slit in front and a perforated back for automatic or fast hand product loading. Pre-opened bags are neatly wound on 3.5" cores. Stock items usually ship within 24 hours.
Browse these categories under "Pre-Opened Clear Poly Bags"